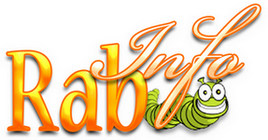 T.O. Rab Info - vl. Jureša Željko
E-mail: This email address is being protected from spambots. You need JavaScript enabled to view it.
Phone: +385 (0)51 721 547
Phone: +385 (0)51 721 587
Barbat 657/A, 51280 Rab, Croatia
OIB:36241510963
MBO:92688195
ID kod: HR-C-51-08010701035
IBAN: HR15 2340 0091 1602 2113 0
SWIFT CODE: PBZGHR2X
NOTIFICATION ON SUBMITTING THE CONSUMER COMPLAINTS
In accordance with the article 10. of Consumer Protection Act (Official Gazete no.br., 41/14.) we inform consumers that a complaint on the quality of the services can be submitted in person in office T.O. Rab Info or in writing on the
submission address:
Turistički obrt Rab Info
Barbat 657/A
51280 Rab
or by e-mail address: This email address is being protected from spambots. You need JavaScript enabled to view it.
or on fax number: +385 (0) 51 721 587
T.O. is obligated, without delay, to confirm in written any acceptation of such complaint. The answer to your complaint we will give in writing within 15 days of receipt of the complaint.